Your Prattville Plumber
When "Schitt" Gets Deep, Call Us!
When to Call Your Trusted Plumbing Company in Prattville, AL
One of the most important things you can do to minimize water damage and the need for costly repairs is to take action and call a qualified Prattville plumber as soon as you notice any signs of trouble. The last thing any homeowner wants is to have ongoing plumbing problems that jeopardize the integrity of the house or your family's health. Make it a point to get in touch with us if you notice any of the following signs on your plumbing in Prattville, AL:
A spike in your water bills even if you haven't used more water

Moisture or puddles in the house

Reduced water pressure in the house

Inconsistent hot water or no hot water

Mold or mildew growth anywhere in the house

Leaky faucets that won't stop no matter what you do

The sound of trickling water behind your walls

Soft or swampy ground around your property
When you get in touch with us, we will immediately come and assess the situation so we can provide you with a practical solution.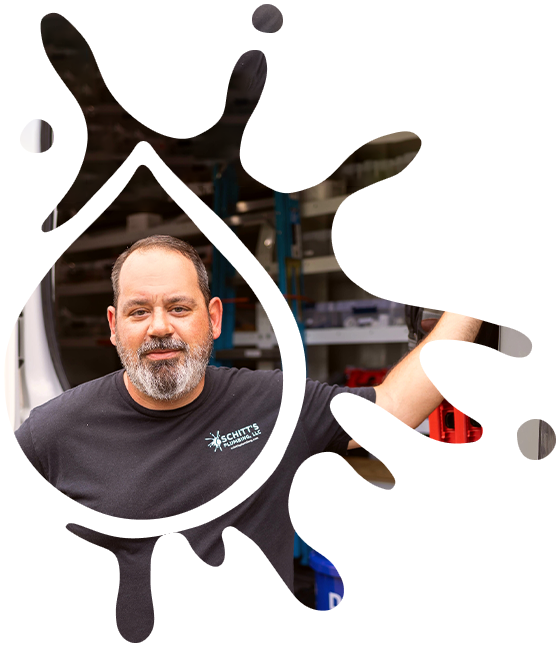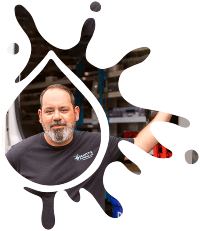 Schedule Your Service

When "schitt" gets deep, Call Us!
Our Prattville Plumbers' Happy Customers

We needed to have some old (27 yrs) leaky faucets replaced and toilet tanks rebuilt. From a previous good experience with Schitt's Plumbing, we called them again. Jacob was especially awesome and took the time to really explain the breakdown of costs in the repair, what the repair actually entailed and the quality of the parts before beginning the work. The new faucets were installed flawlessly, A++, both above and also the works and pipes beneath the counter, and at long last the toilets flush quietly like brand new toilets again. Both plumbers were professional, courteous, respectful and efficient. They covered their shoes when walking through the house. They cleaned up completely from their work, leaving no trace they'd been there. Of course, no one really wants to pay for plumbing repairs, but when they left we felt like they had really done right by us and the price for the time it took, parts they used, and great results was fine and fair. They've clearly done high quality work that will last. They also came exactly on time as scheduled, and called in advance to say they were on their way. We're very pleased with everything. Thank you Schitt's Plumbing!
The employees at Schitt's Plumbing are like family…they truly care about the people they serve. Their goal is to set a new standard of expectations in the home service industry. All of their employees share the same vision of excellence and passion for what they do. I could leave them the key to my house , car, gate or even a safe and be completely comfortable in leaving them unattended. They are the epitome of what a great company should be! If I could have given them 100 stars I would have.
Schitt's Plumbing is an exceptional company. They are knowledgeable, efficient, polite, and do great work. After unsuccessfully trying to unclog a main line clog myself using several different methods I called Schitt's Plumbing. They gave me a quick and accurate estimate and had the problem fixed inno time. They do great work and I can't think of anything they could have done better. I highly recommend Schitt's Plumbing.
We met Jacob through a chance encounter at Lowes where my husband and I where looking at shower heads and Jacob offered his advice which was spot on. We needed a plumber and remembered the name of the company on Jacob's shirt called them and will use them for all our plumbing needs. Took the time to school some old folks and that was really appreciated. Very professional, on time and communicated throughout the entire process. The entire staff rocked with a special shout out to Jacob.
Schitt's Plumbing is very professional and trustworthy. I have used them several times for our 100 year old house and they have always exceeded expectations. Jacob and his team communicate very well from scheduling to estimates to follow up care, if needed. I highly recommend Schitt's Plumbing.
I've used this company in the past, and was always pleased with their response time and professionalism and the work that was done quickly and well. This morning, my septic line backed up- they were at my house, done with the work and gone well before lunchtime. Great job again, guys!
Had another leak inside this time. Older Mobile Home with horrible gray plumbing pipes very hard to work on these days.. Schitt's Plumbers has always come through for me with these issues when I needed them. A Great Company to do Business with. Love you Guys.
We are currently renovating our 90 year old home and Schitt's Plumbing has worked on several projects from replacing old water lines with pex, tankless water heater installation, new garbage disposal, new sink and faucet plumbing, dishwasher installation to refrigerator water line installation. The quality is outstanding and affordable. We enjoy talking to Jacob and getting to know him and his team as we fix up our house. They are always responsive, on time and professional. They are our company of choice for all our plumbing projects and we will continue to use their service in all of our future projects. I can't say enough good things about them. Great work!
Had leak under Mobile Home. Scheduled a time to come for Repair, this is a Wonderful Company to do business with. They are always Friendly, Courteous, and Reasonable for all they do. Have used them other times with same Service Attitude. Many Thanks to all the People at Schitt's Plumbing. The Office Person is Awesome , always Caring & Helpful.