Your Prattville Plumber
When "Schitt" Gets Deep, Call Us!
When to Call Our Prattville Plumbing Experts
One of the most important things you can do to minimize water damage and the need for costly repairs is to take action and call a plumber as soon as you notice any signs of trouble. The last thing any Prattville homeowner wants is to have ongoing plumbing problems that jeopardize the integrity of the house or your family's health. Make a point of getting in touch with us if you notice any of the following signs:
A spike in your water bills even if you haven't used more water

Moisture or puddles in the house

Reduced water pressure in the house

Inconsistent hot water or no hot water

Mold or mildew growth anywhere in the house

Leaky faucets that won't stop no matter what you do

The sound of trickling water behind your walls

Soft or swampy ground around your property
When you get in touch with us, we will book an appointment to come out and assess the situation and then provide you with a practical solution that lasts.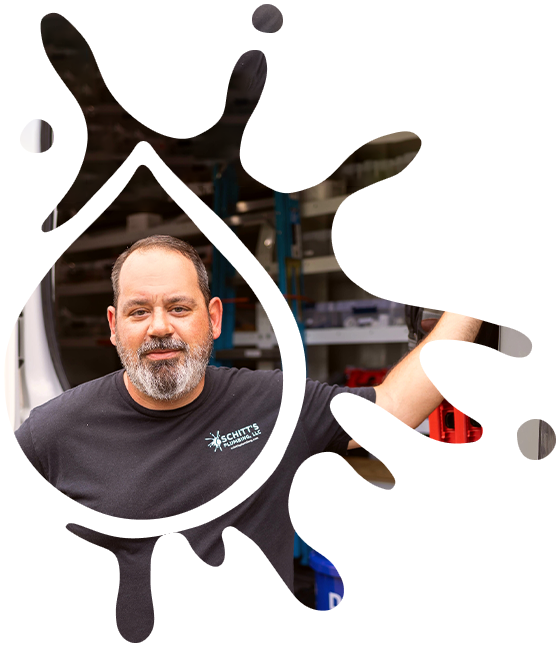 Schedule Your Service

When "schitt" gets deep, Call Us!
Our Happy Customers

We are new to this state and had no one to ask for a recommendation on a plumber and took a chance in the listing we found. So we were very happy. We really appreciate the professionalism and quality service. Care was taken on the simplest of things such as shoe covers to protect my flooring. They were knowledgeable, courteous, & kept me well informed on all aspects from arrival times, pricing breakdowns, & parts being installed. I would definitely call them again for any plumbing situation.
The team was very polite and courteous. They answered my questions and did a fantastic job overall. They showed up early to drain the tank and finished the install in a couple of hours.
Fantastic company to work with. Learned about them from a friend. Called 6 or 7 local plumbers; Schitt's was the first to respond with an appointment and they communicated timetables and honored all commitments. Jacob was incredibly helpful and friendly, and knowledgeable in his craft. Every employee I communicated with was delightful. Hard to find places like these nowadays; treasure them when you find them. And I will treasure Schitt's!
Came before designated time schedule, prices are kind of high but what isn't. Got the job done in reasonable timely fashion. Great attitude and fixed the problem immediately. No leaks and one year warranty can't be mad at that
After we called a tech was at our house within an hour and a half. Accessed the problem quickly and gave me a quote. Left to get the parts and came right back and fixed the issue within an hour. Were always very professional and courteous. Highly recommend.
Definitely recommend.The folks at Schitt's were super-easy to work with, hands-down. Josh & Carter were quick with their work and did a professional job, clearly explaining everything along the way. My OCD thanks them for "correctly" re-doing the plumbing going to/from the water heaters in the house; I've regained some storage usability of the "utility closet" thanks to their fine work.When it hits the fan, don't hesitate to call Schitt's Plumbing!
This was an awesome company to work with. The were very helpful and professional. They worked with us on meeting or needs and our weird schedule. We definitely will use them again.
Kitchen sink won't drain and neither will dishwasher. Had just seen Schitts van next door last week so I called and Marla(I think) was so friendly, efficient and helpful! Called back within a few minutes as she said she would and got us taken care of the same day! Great experience and I will recommend and call again!!